Okay friends, you are going to need to cut me some slack on this mothering moment that I'm going to share. I had only been 20 years old for about 14 days when my first baby arrived in the world and probably not even 22 when this story took place.
I was pregnant with baby #2 and exhausted. Usually a good sleeper, lately Matt seemed to sense the moment my weary head hit my pillow. Well, on the night this story took place, I was settling in for sleep for what seemed to be the umpteenth time when my not quite two-year-old little Matt cried out for me from his crib with his loud toddler voice,
I shudder to think of what I did now because it is so contrary to good sense, but I was a gullible young mom who apparently believed this ad.
On that night I grew tired of getting my very pregnant self in and out of our waterbed (anyone remember those?). I desperately wanted to get my little guy to lie back down and go to sleep, so I gave him a bottle hoping he would fall asleep and let me get some sleep. I wanted to save the little bit of milk we had in the fridge for breakfast in the morning, so watered down some Tang breakfast drink and put it in his bottle.
Not two minutes had passed after I dragged my weary self back to bed when I heard the familiar squeak of Matt's crib. We had a tiny house and I didn't want him waking his sleeping daddy who had to get up early to go to work, so I got up and went to his room. He was standing in his crib again, arm extended out to me with an empty baby bottle in hand.
"More, Mommy, more."
I couldn't believe he had drained that bottle so quickly. I made him another bottle of the stuff then checked to make sure his diaper was dry. He took the bottle and snuggled in for what I had hoped would be the last time until morning's light. Bleery-eyed with weariness, I then crawled back in my own bed hoping not to make too many waves.
Unbelievably, before I could pull the covers up under my chin, Matt was again yelling,
"More, Mommy, more!"
I made the trek of five or six steps to his room again and turned on the little Humpty-Dumpty lamp on the dresser. I couldn't believe my eyes – his bottle was empty again! Checked his diaper again too – it just had to be wet, but it wasn't.
Bordering on sheer exhaustion (and also a wee bit suspicious), against my better judgement, I fixed him another bottle. I turned off the light and then headed out of his door, this time waiting around the corner to spy on him and see what on earth was going on. Sure enough, I had every reason to be suspicious. My clever and mischievous little guy sat up in his crib, unscrewed the top of the bottle, then stood up and proceeded to pour that orange drink down the wall, then picked up the nipple end of the bottle and screwed it back onto the empty bottle.
I didn't know if I should laugh or cry. I did know that if he could figure out how to do all of that, he was much too old to still be drinking from a bottle. I took the bottle out of his hand before he could say, "More, Mommy, more" and told him to say "bye-bye" to his bottle.
Matt never saw the bottle again.
---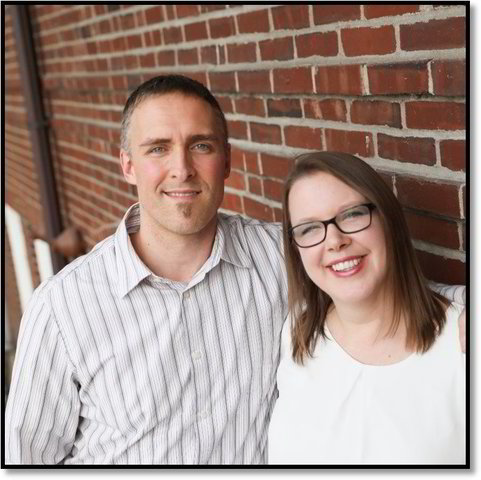 Interesting note: Now, 40-some years later, Matt is an elder and discipleship pastor at Wildwood Church in East Moline, Illinois. On a recent Sunday, Wayne and I were able to worship with Matt's faith family at Wildwood and were blessed to listen as our son preached from Luke 22 using this story from his childhood as a sermon illustration. I'm not proud of this mothering moment of mine, but it did make a pretty nice sermon illustration. It warmed this momma's heart (and his dad's too) hearing Matt sharing God's Word as he preached. I invite you, dear readers, to give that sermon a listen right here.